The Apple iPad Pro is a tablet that has many benefits for users, allows you to download endless applications for professional or personal use. Thanks to its touch screen, you can draw and let your imagination fly.
Drawing applications for iPad can help you transform your creativity and more now with the Apple Pencil.
Before tablets and interactive screens artists used to rely on paper and pens to draw.
Do not get me wrong they relay mastered it their art using different tools life life models, wooden models, and even the revolutionary plastic fully articulated body kun dolls.
But with the technology always going forward and with with this tool, you can have more precision just like using a pencil.
Apple tablets have become an excellent option for drawing and painting.
If you already have your iPad and your Apple Pencil, go to the App Store and choose the app of your choice. Do you want to know what the best iPad Pro drawing app is?
9 Best Drawing Apps For Ipad Pro
In the App Store, there is a wide variety of applications to draw, paint, and create. Then you can know the most prominent so you can choose the best iPad Pro drawing application depending on your needs.
Pixelmator For IOS
This application is perfect for retouching and improving your photographs or painting images in layers from 0.
offering a large selection of brushes, tools, and effects so you can get the perfect drawing.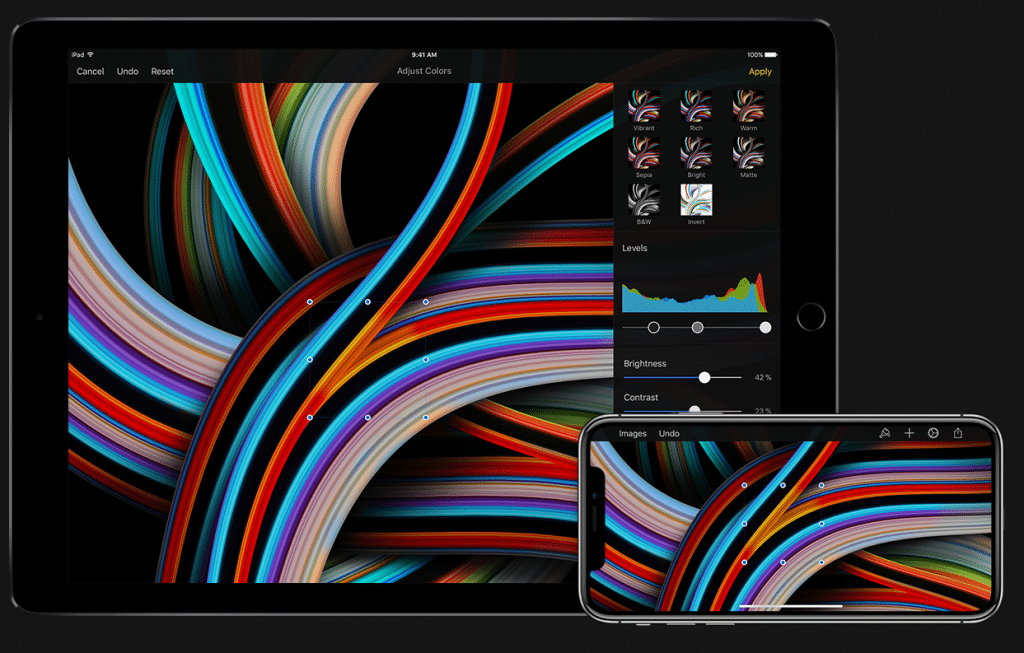 With the Pixelmator, you can open Photoshop images in layers that you have already started to make from your computer. You can continue with your art wherever you are.
It is compatible with the iPad Pro, and with the Apple Pencil, you will get palm acceleration, tilt, rejection sensitivity and accuracy.
Procreate
With Procreate, you can get endless tools for illustrations and you can create any drawing you can think of.
It has a good user interface to feel comfortable using it and has easy access controls.
Save time adjusting the size of your brush while working. The Procreate offers you an easy-to-use color picker, quick zoom, layer options, blur, and blend options, and undo options.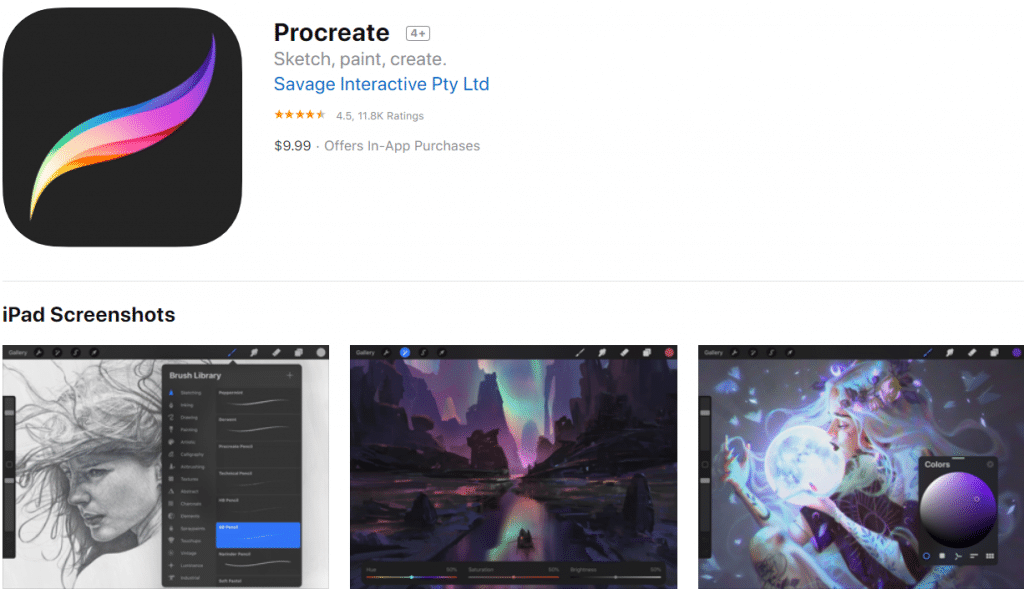 The latest version of Procreate allows you to add texts to your drawings; this is a very popular tool for drawing. It has more than 130 brushes available that are predetermined, and you can also customize them to suit your needs.
It is an application compatible with iPad Pro and Apple Pencil, do not miss the opportunity to draw with this fantastic application.
Adobe Illustrator Draw
This application is a digital notebook where you can create sketches in vector art. With this app, you will have a lot of tools that are useful for an excellent creation.

Download Illustrator Draw for free but if you have a Creative Cloud subscription, it will work better. Its interface is easy for anyone to use, you don't have to be an expert. You can sketch your ideas quickly and without complications.
Draw straight lines and any geometric shape, use Adobe Capture CC shapes, and rename layers.
Affinity Designer For Ipad
iOS optimized this application and you can use the Apple Pencil to create extraordinary drawings. You can create the layers you want without any problem. Zoom is an excellent tool that allows you to do a better job.
With more than 100 brushes that include pencils, paint, pastels, ink, and more. It has a Pantone library and supports RGB and CMYK; it is perfect for creating digital and printed drawings.
Export your drawings to a wide variety of formats, such as PDF, PNG, JPG and SVG.
Ipastels
Offerings you a real feeling in your designs, perfect for imitating the works with cakes and coal. An excellent option because you can create drawings without getting your fingers dirty.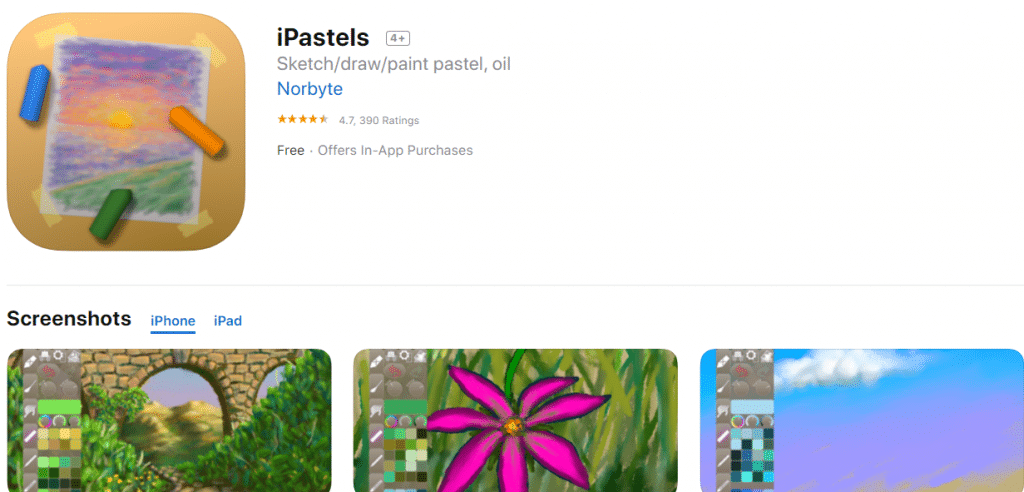 Perfectly imitates the aspects of oil pastels, pencils in pastel colors is similar to what it would look like on paper. You cannot adjust the size or pressure of the tool while drawing. This is a disadvantage because you must stop the drawing from making the adjustments you need.
You can correct errors easily and quickly, which is an excellent advantage that iPastels has. If you want to recreate compositions before making a real painting, this is an excellent option. You can use this app on your iPad Pro and use the Apple Pencil.
Photoshop Sketch
With this app, you can get a graphite pencil, watercolor brushes, an ink pen, and you can adjust the size, color, fusion, and opacity. It is an excellent option for professionals and beginners.

You can synchronize it with Creative Cloud; you can reorganize and superimpose your images, use graphics and perspective grids.
The work you do in Photoshop CC and Illustrator CC can be exported without a problem for this application. Photoshop Sketch also allows you to use the basic free version.
Comic Draw
This application is perfect for comic book fans; it is an excellent tool to create this kind of drawing. You can create layers to allow you to build your drawings, design panels on your page and guides to help you.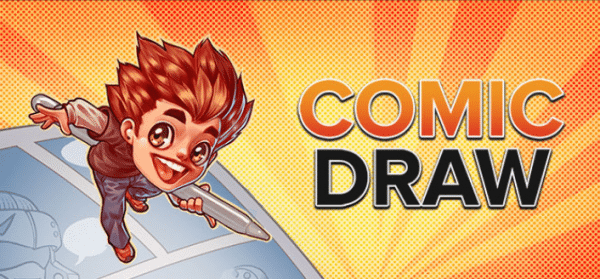 You will find a sketchpad so you can experience your concepts, and its interface is easy to use.
With several brushes that you will have at your dissipation so you can make the drawing.
Also, it has several letters and balloons so you can add the words you want to your comics.
You will have the opportunity to add all the pages you want so you can create up to a book if you wish.
Clip Studio Paint Ex
Clip Studio Paint EX offers a wide variety of features that you can use on your iPad. This application is perfect for drawing any digital art, be it manga or comics. You can experience the sensation of traditional drawing on a digital screen.
This is one of best iPad Pro drawing applications to create digital drawings wherever you are and even when traveling, you can create sketches. It has a great variety of tools that will help the illustrations easily and.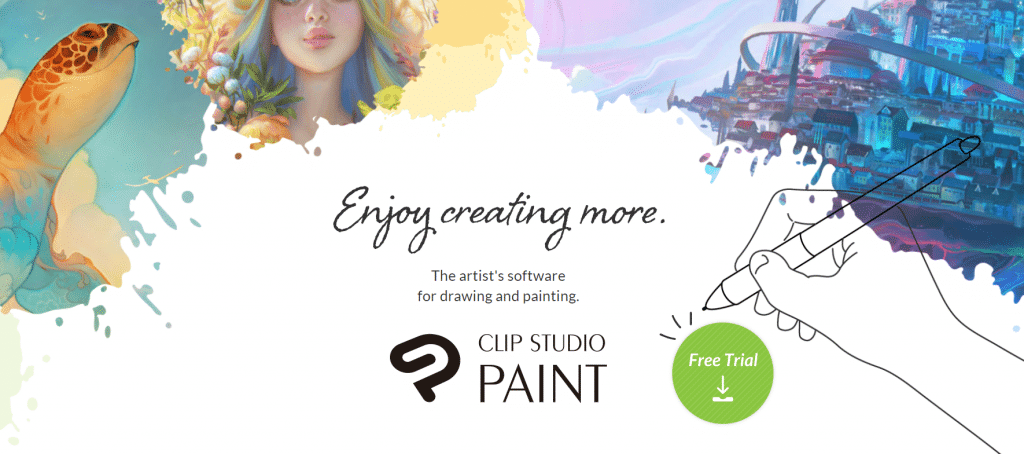 With Clip Studio Paint EX, you will have pencils, markers, markers and airbrushes; you can use it with your Apple Pencil without a problem thanks to its drawing engine. It is perfect for better pressure for more defined lines.
Inspire Pro
The Inspire Pro application with the best rendering engines of the App Store is faster, and your drawings will have a more realistic and natural appearance. It has a lot of high quality customization tools.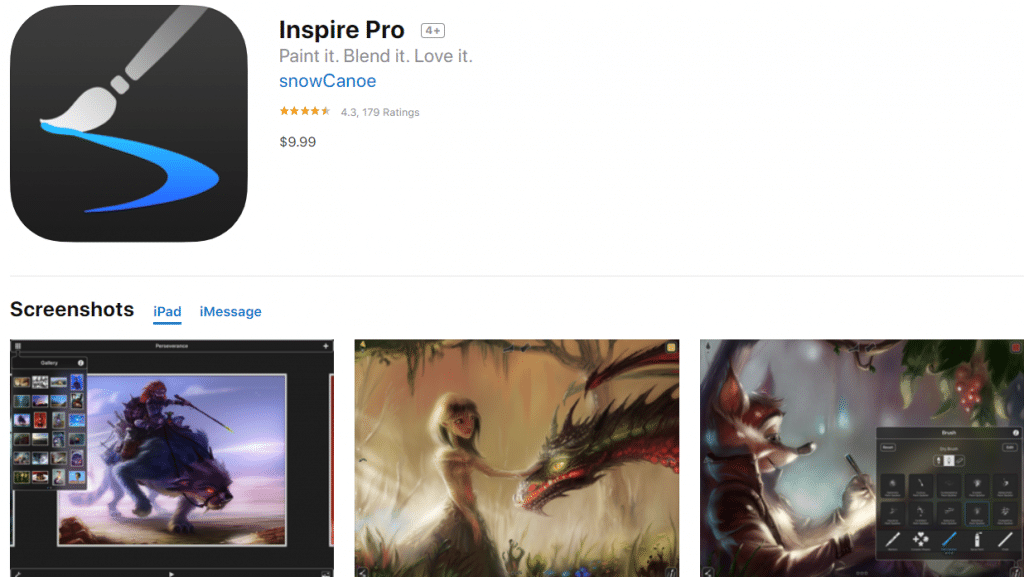 Get more than 150 brushes:
oil paint
spray paint
airbrushes
pencils
markers
crayons
coal
chalk
pastels
paint splatters.
You can use this app on your iPad Pro with your Apple Pencil to get more precise strokes.