Smartphones make life easier, even for french bulldogs and their owners. Since our Frenchies are not able to download apps, how about giving them a hand by downloading these useful apps yourself.
Thanks to these, your days with your bouledogue francais will never be the same. Let's discover the 5 best Android apps for you and your french bullddog.
PetBacker – PetSitting
With this app you can connect with thousands of guardians and dog walkers across the country. The application also has many features such as search filters, which will allow you to easily search for other users.
You will therefore be able to look for trusted people to whom you will entrust your Frenchie during your absence. Better yet, you can communicate with them directly in the app, which also handles payments.
If you want to list your services yourself, PetBacker also allows you to easily manage your small business and keep your customers informed when you are on the move for example. The app even features handy notifications that alert you in real time. This application will therefore allow you to move with peace of mind.
PetCoach
Every frenchie owner has questions they would like answered. It is in this spirit that PetCoach was born. The application allows you to have answers directly from professionals.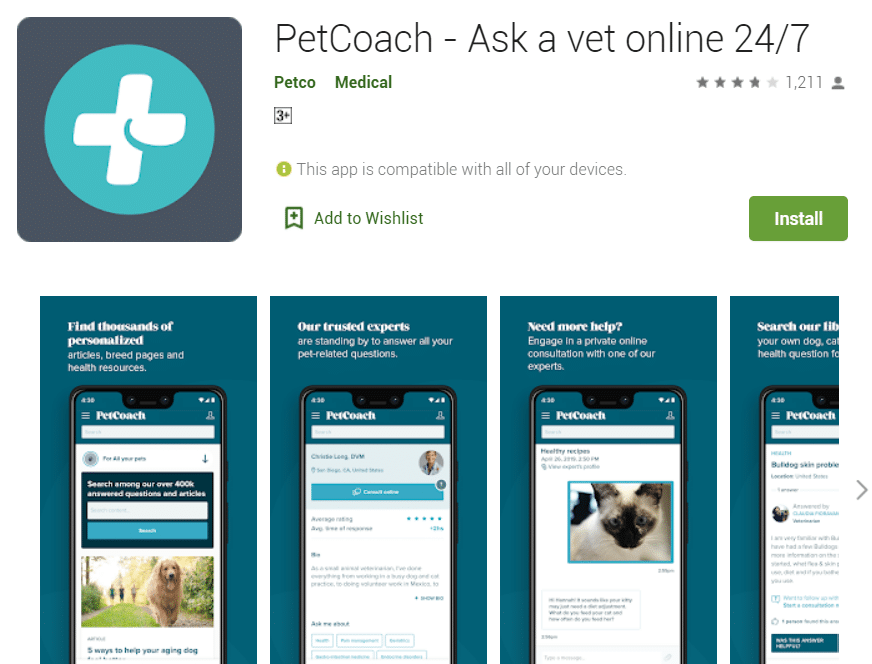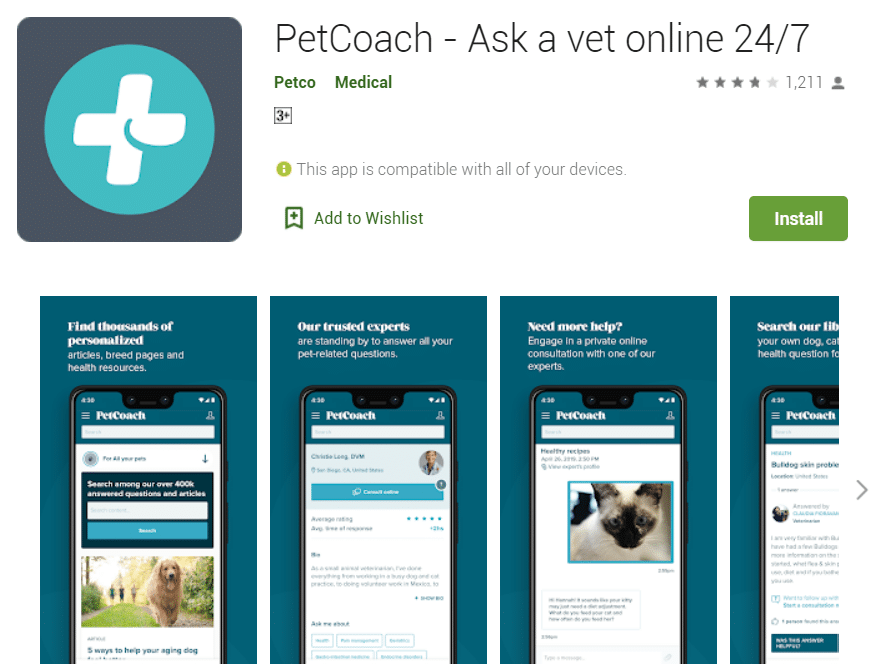 Whether it's food and nutrition issues, your pet's training and much more, the app's list of certified veterinarians and experts is at your disposal.
You also have the option of asking questions in private. However, by looking at the public responses, you may find answers to your questions. These are indeed questions that other owners have asked before you. In addition, PetCoach is also very popular with french bulldog owners for being free.
Whistle Pet Tracker
One of the most disturbing thoughts in the life of a french bulldog owner is the possibility that their pet will get out of the house and roam a dangerous place. Fortunately, GPS technology and tracking have made great strides in recent years.
Companies these days are designing smart, relatively inexpensive devices that can easily sync with your smartphone. You can thus know the location of your frenchie down to the second.
Whistle Pet Tracker also lets you know your pet's daily activities, calories burned, sleep patterns, and more.
The application is therefore positioned as one of the most popular solutions on the market, because the majority of the basic functions are free. To fully enjoy all the features of the application, it is important to upgrade to the paid version.
Dogcam
Think of DogCam as the app your french bulldog would use if he wanted to take a selfie. Using this app, you can play a sound, like a doorbell, to get your bulldog's attention when you want to take the picture.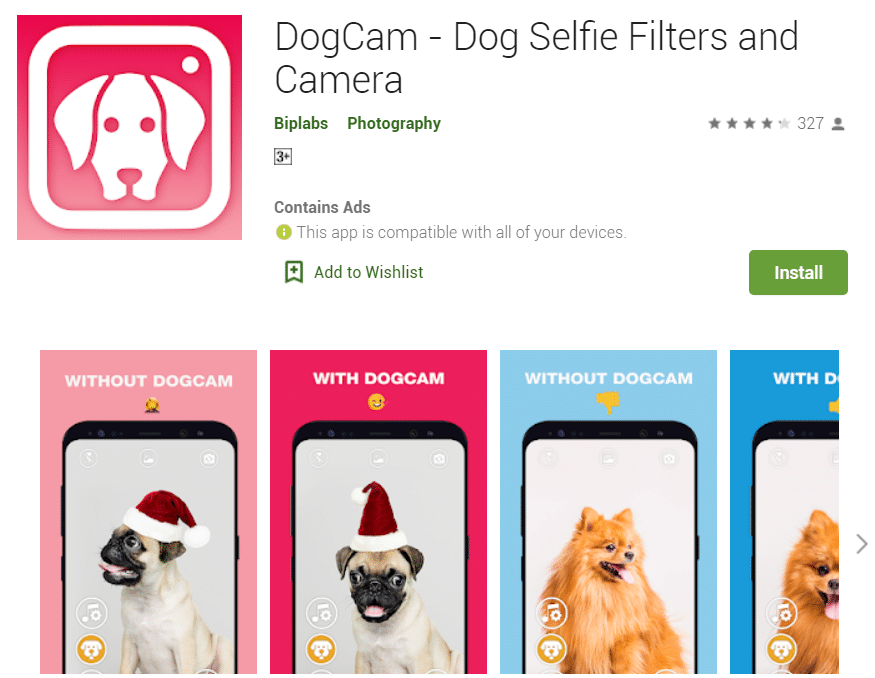 With a little luck, you will get an excellent portrait, which you can then dress up with the various filters and stickers available in the application. DogCam also allows you to edit photos you have already taken.
If you are especially won over by the photo you have taken, the app also has a store where you can acquire prints, smartphone cases and many other accessories adorned with your frenchie's photo.
You can choose between different sound effects, as well as the length of the delay between the sound effect and the shutter button.
Red Cross Pet First Aid
When you see Red Cross (Croix-Rouge in French), you probably think of an organization that helps people in the event of a disaster. It's totally true ! However, it also helps your pet stay happy and healthy. In other words, this is an animal first aid app.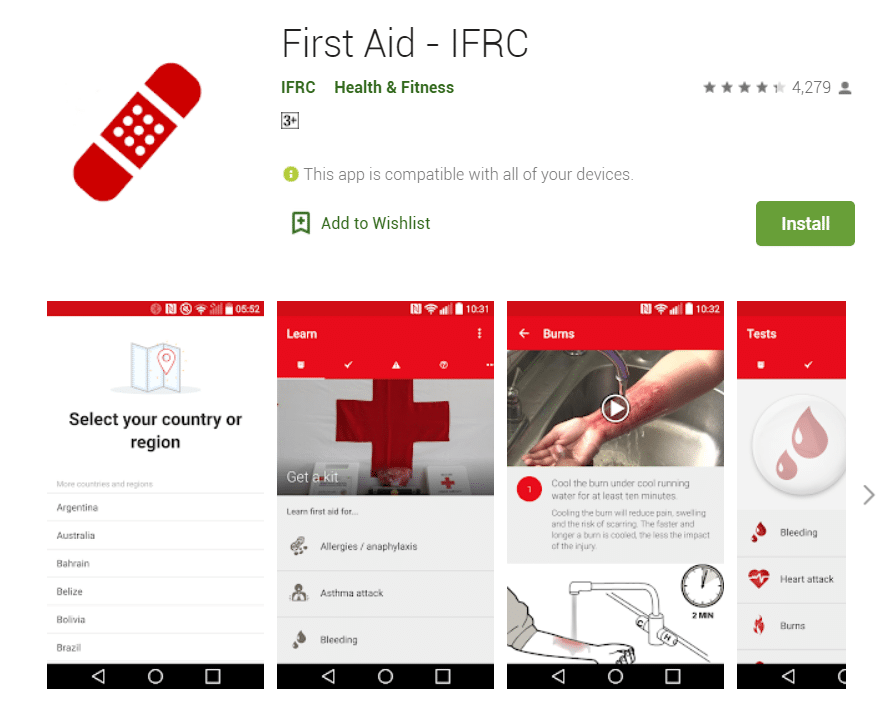 It gives you everything you need to know to keep your frenchie healthy. Used by many owners, the app allows you to program your veterinarian's contact details, so you can contact them directly from the app in the event of a problem.
It also contains articles and videos on common pet diseases, as well as interactive quizzes to test your knowledge. With Red Cross Pet First Aid, you can also find vets and pet friendly hotels near you when you are on the move.
In short, although this list of the best Android apps for you and your french bulldog is not very exhaustive, it will still help you take good care of your pet. So download without delay the application (s) best suited to your needs.